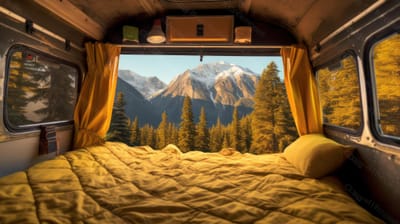 Renting an RV lets you enjoy the flexibility of RV travel without all the costs and maintenance of ownership. With a rental, you can book the perfect rig for any trip just like you would a car or hotel. With Outdoorsy, you rent directly from the host but get the backing of programs like roadside assistance, insurance, and stellar support from real, live people 24/7.




Experience NW Colorado with the best views.

Why stay in a hotel when you can stay with nature

Edit your About page from the Pages tab by clicking the edit button.