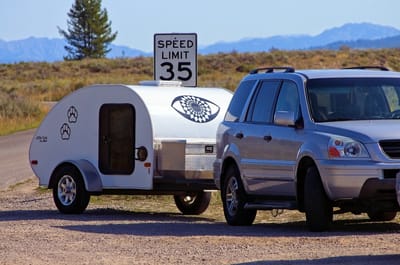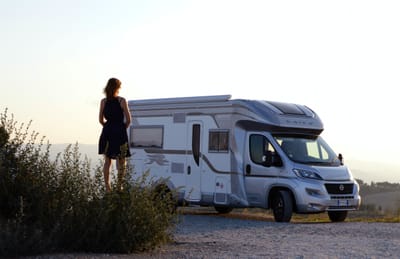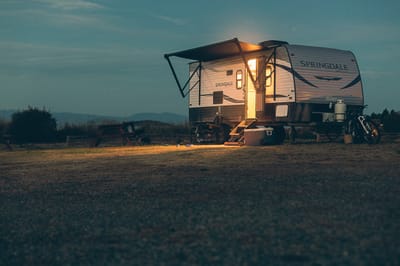 Passive Income | Safety | Maintained RVs

Listing with Yampa Valley Adventure Center

Enroll in our full service RV rental management platform, and we'll do all the work! You can use your RV whenever you want and will benefit from your RV being fully insured at all times.
We split net revenue, less insurance and third party commissions, with you and issue payments at the close of each month. You may be eligible to save on taxes through meaningful depreciation and other deductions.
When: Schedule personal usage dates to let us know when you want time blocked for your own usage. Outside of the dates you block, the RV will be available for someone to book their reservation.
How: Schedule a consultation and someone from our team will go through the whole process with you from signing up, handing-off the keys, choosing your personal usage dates and listing the RV

.
Safety & Security
All of our locations have security fencing, strictly controlled facility access, and 24/7 security camera monitoring. Every driver is vetted through the background process. Each renter will be thoroughly trained prior to leaving our facility on the ins and outs of your specific RV.


Damages & Upkeep
Don't worry! Your RV will be insured at all times. We carry commercial insurance and hold security deposits from each renter. We do a thorough vetting of each renter, have strict policies in place, and do a thorough inspection before and after each rental.


Cleaning
We'll have the RV professionally cleaned and ready after each rental. We have a strict no smoking policy. Any signs of smoking will lead to an extra charge for cleaning and deodorizing.

The RV consignment program is when someone owns a 2018 or newer RV and wishes to earn up to 25K extra a year by handing the RV over to our team to set up a RV rental unit in our fleet. Our team manages the RV sort of like a property management team, but with your RV. Our team manages the storage of the RV, clients & appointments, damage deposits, rental agreements, maintenance, legalities, winterization, commercial insurance on the RV, full white glove service. The RV owner can use their RV as well during the consignment.

Your RV will be rented out to tourist visiting our state, to large scale events such as movie production teams, and to folks who are simply just wanting to get away for the weekend. We scan & vet all renters to ensure your RV is taken care. If we wouldn't rent our personal RVs to the client, we do the same for your RV. Your RV can be trusted with us.