How it works
Outdoorsy connects local RV, motorhome and campervan owners with people and families wanting to rent them. Making memorable outdoor experiences accessible to everyone.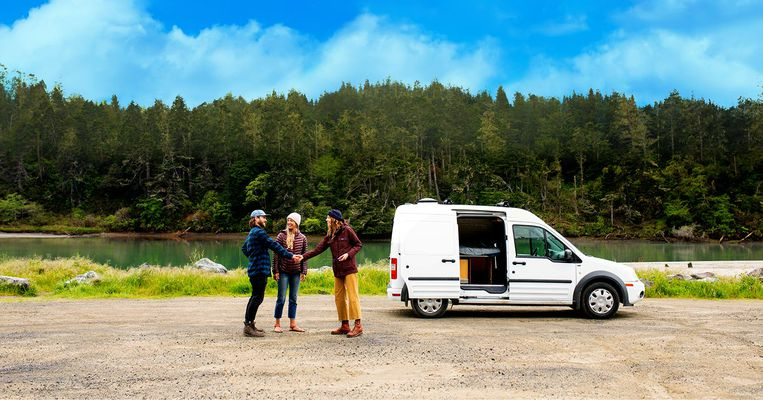 Our RVs, travel trailers, and campervans have been driven over 160 million miles and booked over 2,000,000 travel days. Outdoorsy is built on trust. We provide the highest level of safety so you can focus on making memories of a lifetime. When you book with us, you rent worry-free because we offer:

We truly careFrom our team to our community of owners, we are all about the things that make you feel welcome wherever you go

24/7 Roadside AssistanceWorry-free roadside assistance when you need it

Driver SafetyExtensive verification of all drivers

Insurance protection$1M insurance protection covering the renter, owner, and vehicle

24/7 SupportReal people here to help. 24/7 customer support via email, phone, and on-site chat

800,000+ nights bookedAnd still 93% 5-star ratings. Read our customer reviews
Renting an RV is easy
1

Find the perfect RV
Search for RVs near you or your destination. Click on the listings for more information including owner profiles, details on amenities, and photos. Save RVs that catch your eye for when you' re ready to rent.
2

Book your RV
Found the one and ready to rent? Send the RV owner a booking request. From that point, you can ask the owner questions about the rig and arrange details like pick-up time.
3

Pick-up the RV or have it delivered
Outdoorsy owners offer delivery to your home or campsite or you can arrange a pick-up. The owner will do a key exchange to walk you through all the details of the RV.
4

Hit the road!
Enjoy the feeling of freedom and wellness that only time on the open road can bring. And rest assured knowing your trip is covered by our episodic insurance and you have 24/7 roadside assistance.
5

Return
After your great adventure, return the RV to its owner in the same condition you received it.
Outdoorsy Owners Manual
​
Youtube Outdoorsy RV Rental Business | Best Side Hustle 2023
​​​